Patented, *Nespresso®-Compatible Aluminum Coffee Capsules
With full Freedom to Operate, Private labels and Brands are taking part in the single-serve revolution by choosing Novo coffee capsules.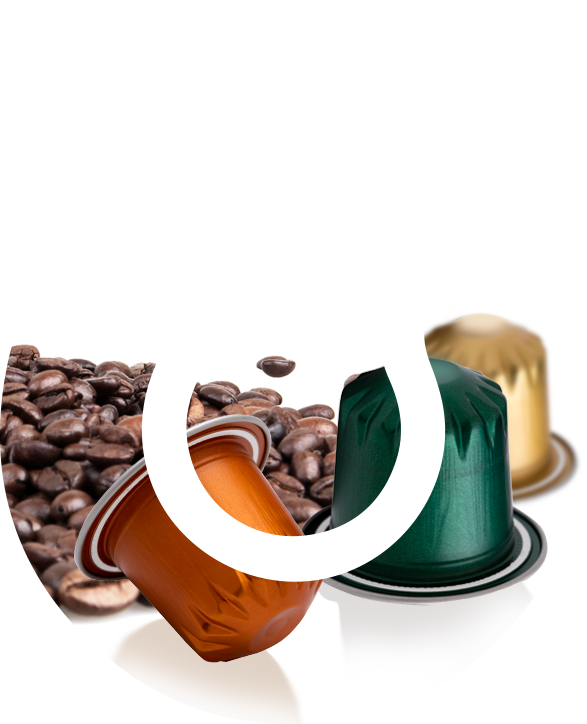 Our Story
At Novocapsule, we love coffee. Who doesn't? But our real passion lies in the packaging of coffee – with the precision and excellence great coffee deserves.
Our story starts in 2016, when a serial inventor joined forces with an industrial entrepreneur to crack a seemingly simple need: the perfect single-serve *Nespresso®-compatible capsule. While aluminum coffee capsules might seem simple, the devil is in the tiny but extremely impactful details. Our journey took us through extensive laboratory tests, patent applications, freedom-to-operate (FTO) due diligence, and endless trials with roasters. It took more than three years of innovation and development until we were fully satisfied with the product.
The next step was to design and build manufacturing capabilities that could support this outstanding capsule quality at scale. Spresso Novo-Cup partnered with Leuthold Mechanik AG, one of the leading Swiss manufacturer of tools for deep-drawing aluminum, and the operator of the world's largest facility for manufacturing aluminum espresso capsules. Within a year, our first production line was up and running, managed by a CEO and senior team with decades of experience in the packaging industry.
So here we are today. We produce over half a billion Nespresso compatible coffee capsules per year with sales on six continents. Each and every capsule is a precision-made Swiss instrument, optimized for sealing properties, OTR, stability in transportation, and visual esthetics, all properties valued by coffee roasters. We are extremely proud of our product, which embodies our passion for packaging and precision, and are equally proud of our company's culture, which reflects our motto "Never Compromise on Quality."
*Nespresso® is a registered brand belonging to a third party which has no link
with Novo Capsule AG
NovoCapsule Aluminum Coffee Capsules for Your Private Label Or Brand
All the reasons to choose